I have an issue/conflict  with the watering adjustments for the sensors and the Smart Zone Sheduling
I have seen something weird. 
I Have set up the Watering Adjustment for sensors the following I describe o be sure about the problem
Moisture to Skip watering 50%
Moisture to Add watering 30%
Duration 5 minutes (only) -- it is a check
The Smart Zones are st up the following
Smart Zone - enabled
Mode - regular
The watering run today only 5 minutes, when the smart  schedule  defined by the system was above that. As you can see, tomorrow watering says different time runs per zone, but it will run a maximum of 5 minutes. This means that the sensor configuration overrides the Smart Zone. And it should not.
As far as I understand the Watering adjustemt is to add EXTRA watering when needed based on the moisture level. Attached picture
Prior to this setup I had the Duration for Watering Adjustment for 15  and 10 minutes, and you can see in the past days runs, that always run for 15 -10 minutes depending the zone/sensor. - Attached picture
In previous weeks, it was working fine and adding extra watering when need it to keep the moisture levels.
Any idea?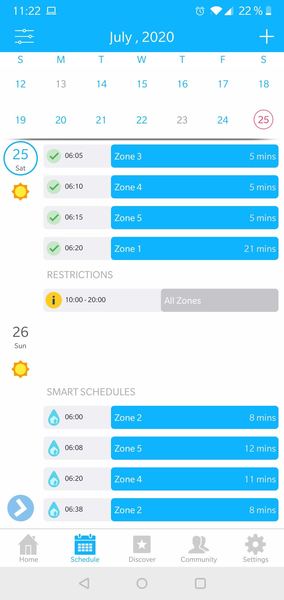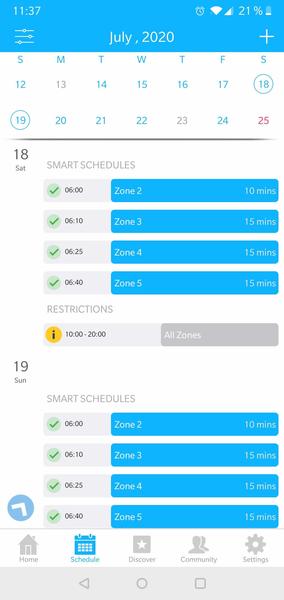 I DID THE CHANGES PROPOSED BY NETRO  and it is not working
Take a look the screen shots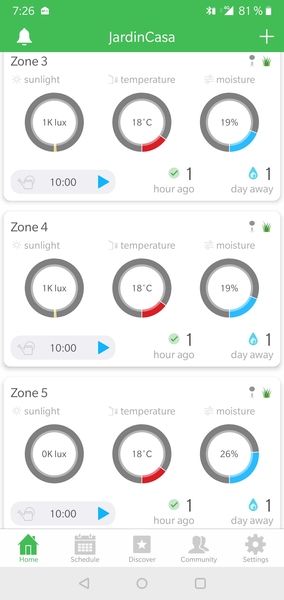 Zones 3,4,5 it is below the 30% trigger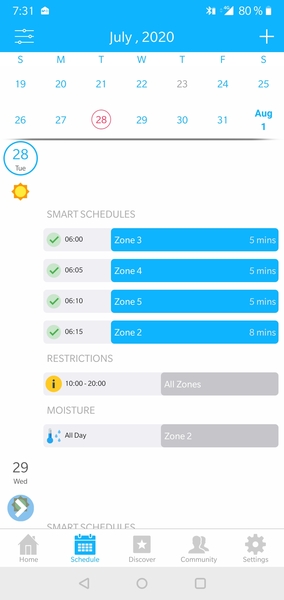 1 Answer &nbsp&nbsp
Click the answer to view the full answer and comments