Hey everybody, 
My actual device hunter x-core 6 is watering the plant area (150m2) every day for 30 minutes on a sunny day having 22 degrees. The hunter makes a plus/minus adjustment of the weather differs from the "usual day". 
Now I bought Netro sprite because it has WiFi and a nice app. But I can't find a way to have a similar setup. (Around 30 minutes daily watering with weather adjustment by weather app) . I tried to change all parameters but I didn't get even close. (Every 1.6 days around 12 minutes, see attached screenshot.)
Can anybody help me?
Best regards
Manuel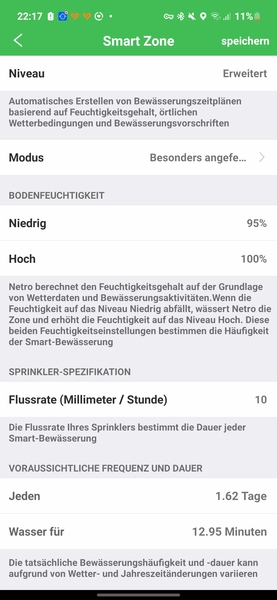 1 Answer &nbsp&nbsp
Click the answer to view the full answer and comments